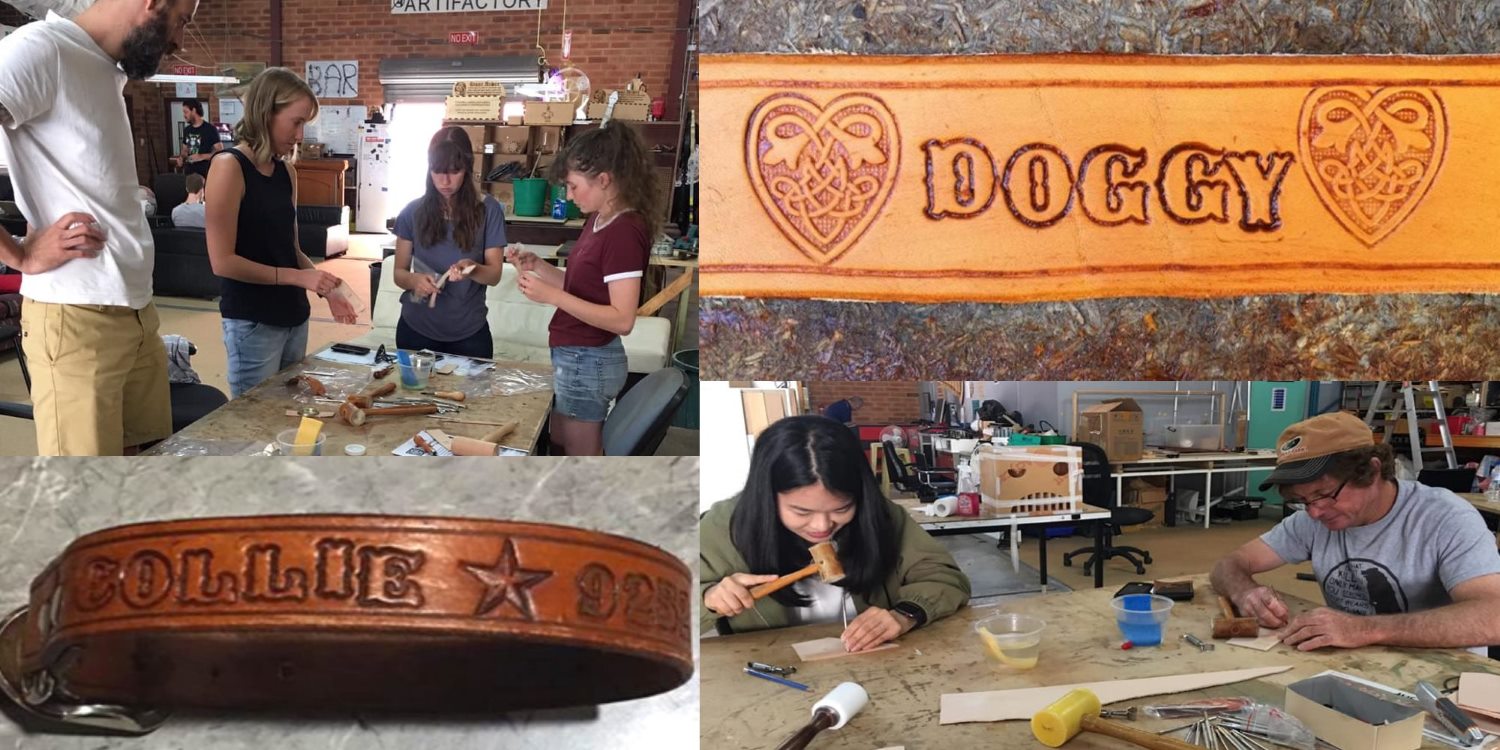 Never done any Leathercraft before? Then this is the course for you.

A 3 hour class designed to teach you basics of Leathercrafting all whilst you're making a handmade collar for you favourite pooch.

You will take home a leather dog collar made using some of the most commonly used leathercrafting tools, providing you with the skills to successfully manufacture your own creations such as wristbands and belts.

DATE: May 4th, 2019.
TIME: 9am to 12pm
LOCATION: The Perth Artifactory. 16 Guthrie St, Osborne Park WA 6017.
Make a Dog Collar May 4th 2019
Product Code: DGCOL01
Availability: In Stock
Tags: Beginners, Leathercraft, Class, Basic, Dog Collar