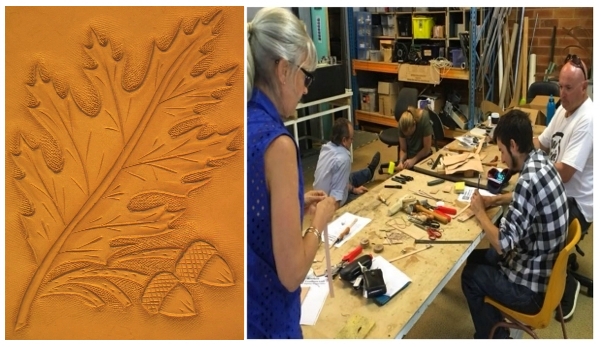 A 3-hour class designed to introduce you to the basics of Leather Stamping & Carving.
You will learn how to use Craftool stamps, Craftaid Stencils and how to construct your own designs. You will discover how to go from design to finished product with just a few basic tools.

DATE: Saturday, September 18th, 2021.

TIME: 9am to 12pm
LOCATION: The Perth Artifactory. 16 Guthrie St, Osborne Park WA 6017.
Introduction to Leather Carving Part 1 - September 18th 2021
Product Code: Sept1821
Availability: In Stock
Tags: Class, Basic, Leathercraft, craft